Helene Huemer
Studies for Fine Arts at University of Mozarteum in Salzburg, Gerrit Rietveld Academie in Amsterdam and University of Arts in Linz. Specialisation on ceramics, sculpture and lithography.
Artist Helene Huemer works on three different artistic fields: paper installations, ceramic sculptures and lithography artprints. Her vision of an artwork goes hand in hand with the materiality of the raw material and the architecture around herself. Helene Huemer materializes her ideas for eternity with fired ceramics and on the other hand for transiency with fragile paper.
Space and artwork come together
Helene Huemer creates multilayered compositions and atmospheric artwork: A breath of air made the series of artworks like 'Waves I – III' with industrial paper and 'touch me II' with lightweight lucent paper in a niche for the recipient complete. Passing the artists paper installations creates soft movement and silent sound.
'Waves V – Distortion' is part of a series of six room-high paper sculptures. Two layers of unbleached kraft paper in the size of 3,6 x 2 meters, sliced hundreds of times and fixed on the wall. Like a filament, a ball of paper stripes is expanding into the exhibition space.
'WAVES I' is a continuous paper sculpture, small sliced stripes fixed with steel pins in the size of 13 meters and 2 meters height. The bleached kraft paper looks like light as a feather and evokes lightness at all: A delicate wave is floating along the wall by natural draft.
'touch me II' shows pure lightness with tracing paper in a niche. Multicolored sensitive paper layers were pleated with sewing pins in shape, like wings. A holy shrine made of colored super-thin cigarette paper and light-brown 'Bible'-paper. Helene Huemer created at the former place of the paper production and storage room a sensual experience.
The installations 'Waves I – Waves VI' are especially developed and prepared for the gallery space of Austrian Museum of Papermaking and Old Factory called 'Papiermachermuseum Steyrermühl' in Laakirchen, Austria. The artist Helene Huemer transformed industrial paper reels of Austrian paper factories into impressive time-limited paper works. The river called Traun is still floating under the artspace and makes an overwhelming soundscape.
About my artwork
'untitled' (Waves)
Earth transformed into a vibrant artwork. Build up by hand and fired at an eternal state. All elements are united: earth of the clay body, the evaporated water of the raw material and the dynamic design itself, fire in a gas kiln for final transformation of the sculpture and air with floating wind in the spaces between.
'graphic tablets', Ceramics and other materials, Series of 60 pieces, 2020 – 2022_'Stitched bodies I – II'
Visual designs on eternally clay tablets: The artwork 'graphic tablets' in postcard size, in shape of a digital tablet (backside) with perforation out of a sketchbook. Studies of daily life or spontaneous ideas get realized in on a clay tablet, usually ongoing couples. Poems and handwriting are part of the clay tablets. Painted with special pigment ink, prepared with wire and yarns and transferred prints makes every 'graphic tablet' unique.
'Political Gomorrah', Lithography/Art print, Limited Edition (9 prints), 2022
The making of "Political Gomorrah": theme and drawing came straight away on the lithographic limestone. Hands try to catch or try to come out of a box, like a train wagon. All hands are usually male ones, photographs of politicians out of the newspaper in April 2022. Austrian culture of welcome?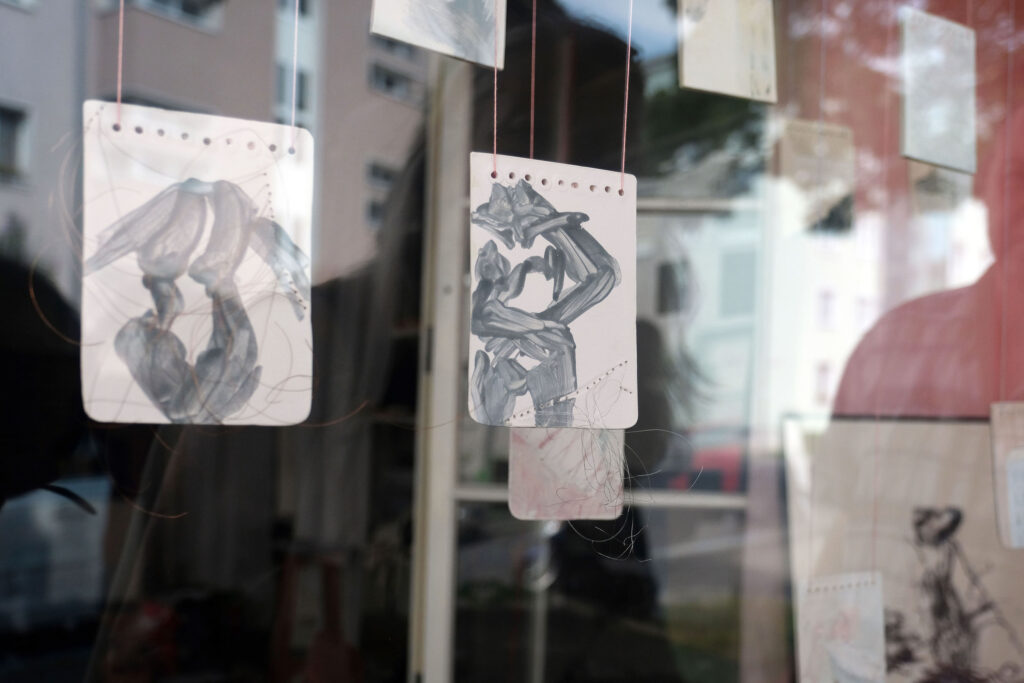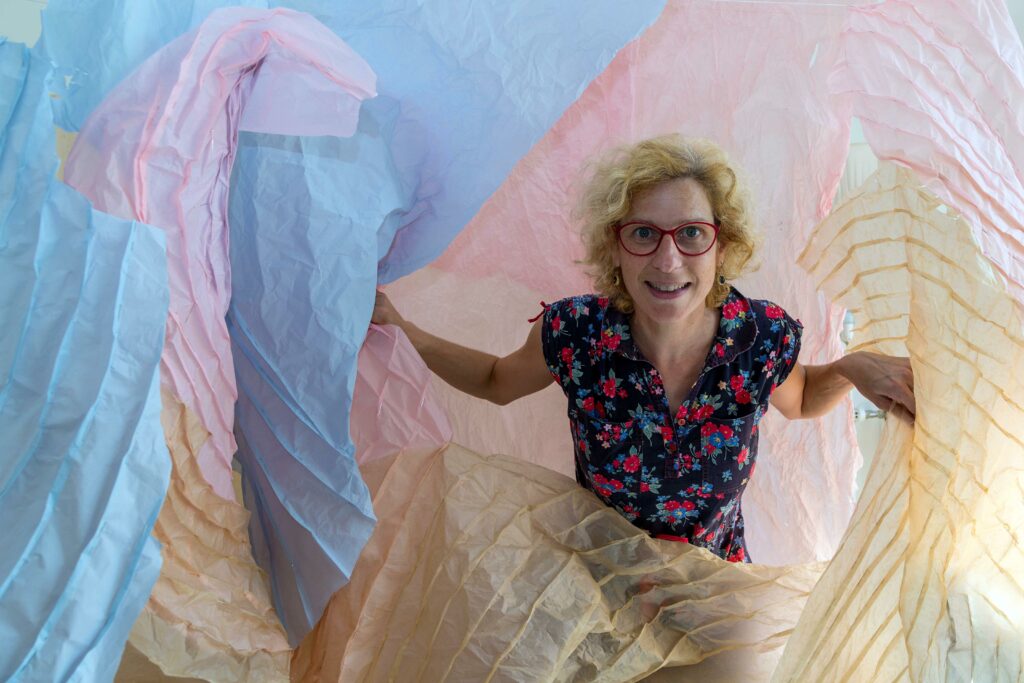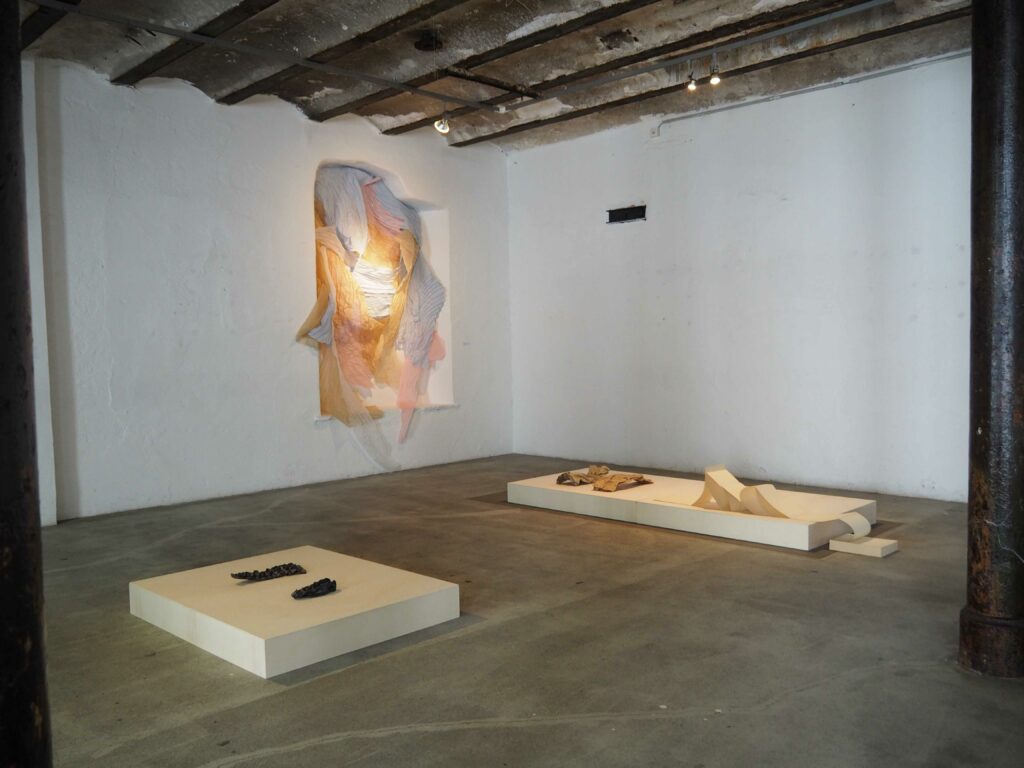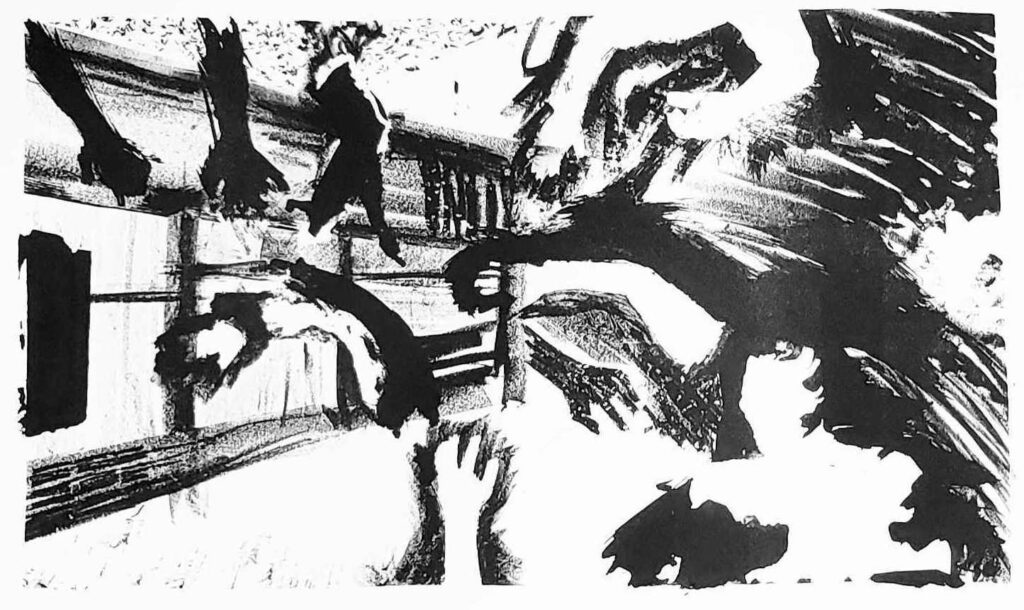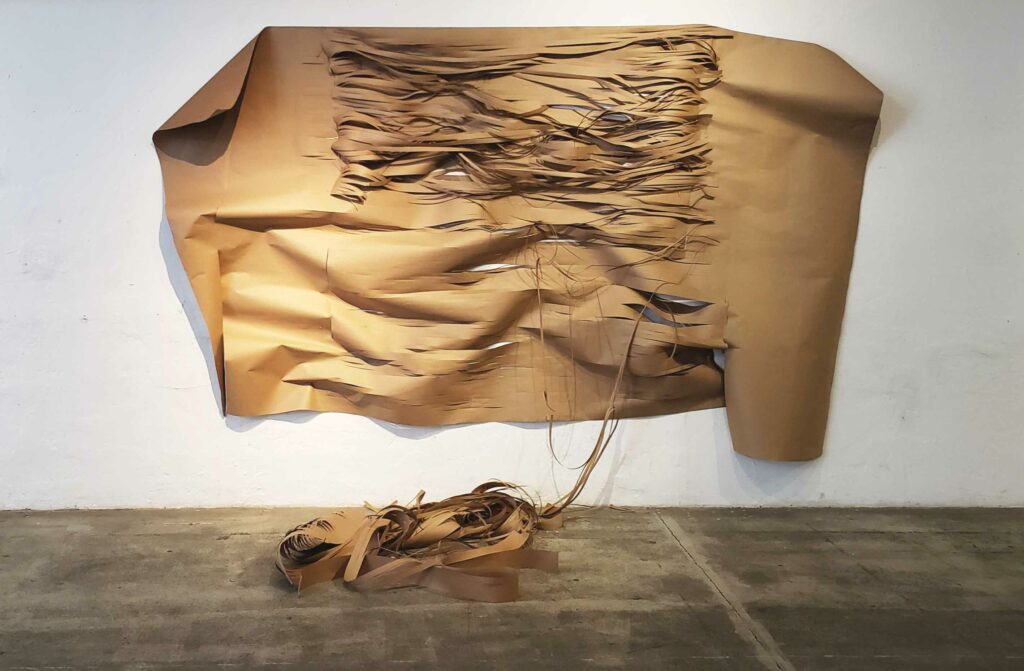 solo exhibitions (selection)
preview 2024_frisiersalon, Pfarrgasse 15, Salzamt Linz: ,fragment bodies' (ceramics)
2023_offspace 'dirty laundry', Linz: 'fragment bodies', series of 'graphic tablets' (ceramics)_studio show 'EXPANDING' (paper, air sculpture)
2022_gallery ,Papiermachermuseum Steyrermühl', Laakirchen, Austria. ,PAPER SCULPTURES_WAVES' (installation)
2021_GuerillArt im Franckviertel, Linz: 'Bubbles'_'Laundery – Hanging (p)art' Kurt Cühne Innenhof (installation)
2020_offspace ,Wimhölzelbogen', Linz: 'Distortion & graphic tablets' (ceramics, graphics)
2016_Taos Clay Gallery, Taos, New Mexico, USA: 'SPIRIT BODY HEART SOUL', 'Facing Vessels', Live-Performance & sculptures (ceramics, video)
2012_finissage at ,Domus Artium', Malo, Italy: ,Sammelkabinett_Atelier d'Artista'/Artist's cabinet of curiosities (graphics, installation)
group exhibitions (selection)
preview 2024_LENTOS Kunstmuseum Linz: Exhibition with ,Haus-Rucker-Co Atemzonen/Breathing Zones' (nominated art project) www.lentos.at/ausstellungen/haus-rucker-co
2023_ITB Berlin, The World's Leading Travel Trade Show, Berlin: ,Bruckner on Tour_Plopp! Kunstautomat' (nominated art project of ,Anton Bruckner 2024', Upper Austria) www.anton-bruckner-2024.at
2022 – 2023_Pavillon ,Bingo Bingo', Linz: BE PART OF ART (installation)_KUNSTAUTOMAT*Illustromat*, art vending maschine (graphics, ceramics)_*play with clay* final show (ceramics)
2022_offspace 'Wimhölzelbogen', Linz: 'LIGHTNESS' (installation)
2021_art center ,Kunstzentrum Bosener Mühle', Nohfelden, Germany: "sisters and brothers" und "distorted bodies" (ceramics)
2018_art collective, Kunstraum Raumschiff, Linz: ,Termine, Termine' mit ,Raumschiffporträts', 'Bruckner's Brain' (performance, graphics, installation)
2015 – 2016_Taos Clay Gallery, New Mexico, USA: Shows at POP-UP-Shop, Pint Night, Open house, Artist lecture (ceramics)